APPENDIX B - INFANTRY PLATOON REFERENCE GUIDE
To succeed in combat, infantrymen must be experts in employing their organic and supporting weapons and in employing mines.
B-1. ORGANIC WEAPONS
Organic weapons are weapons that are assigned to the platoon over which the platoon leader has direct control. All leaders must know how to employ these weapons effectively in all tactical situations (Figure B-1). The infantry platoon routinely uses antiarmor weapons (Figure B-2) and hand grenades and mines (Figure B-3).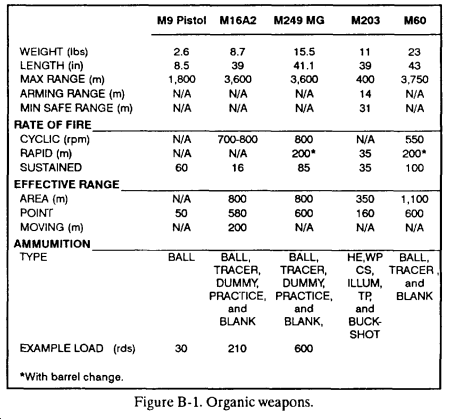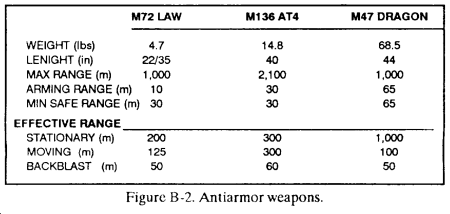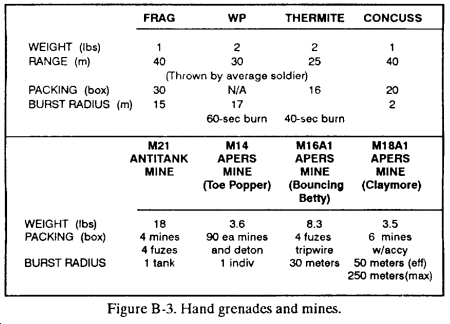 B-2. SUPPORTING WEAPONS
Supporting weapons provide the platoon and squad leaders additional firepower. They must know how to effectively integrate the fires of these weapons with the fires of their organic weapons. See Figures B-4 through B-7.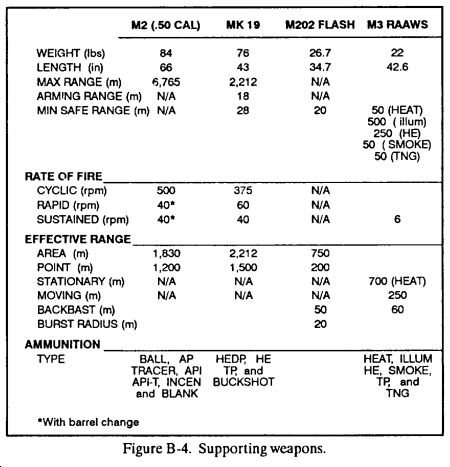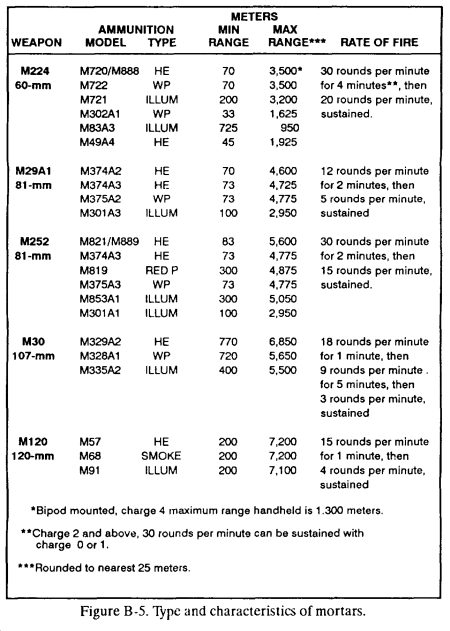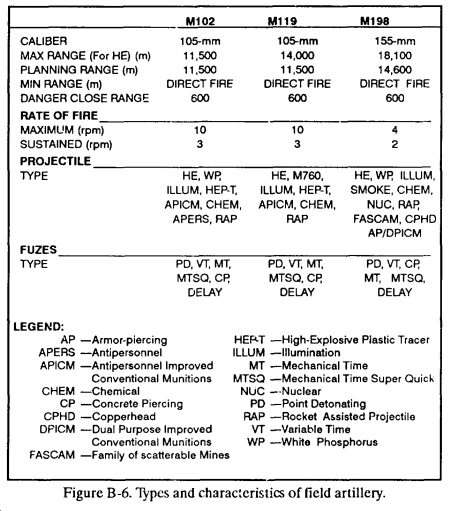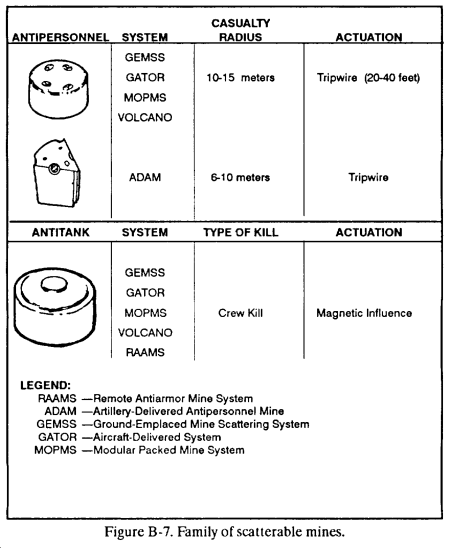 WARNING _________________________________________________________
Scatterable mines are above ground and have delay as well as immediate fuzes. Soldiers and leaders must treat scatterable mines as active mines. Scatterable mines should not be moved, gathered, or tampered with in any way.
B-3. MINES
Mines are one of the most effective tank and personnel killers on the battlefield, especially in the close-in battle. Mines not only have the capability to disrupt the enemy but also to destroy him. Mines are especially useful when combined with direct and indirect fires.